Baklava. Which leads me to Apple Bogasha, which leads back around to Walnut Mamool, which leads on to.....the whole Lebanese bonanza, but it always starts with Baklava.
This is common for me, I shall tell you the tale....(insert wibbly lines to denote going back in time......)
Back in the very late 1980s I lived in inner-city
Perth
, Western Australia - North Perth to be exact.
It's a city. What can you say?
I'd not long moved out of the parental home, was in a brand new state on the far side of the continent from my upbringing, had already started and dropped out of university, and was learning very important local and general life skills. Like where to eat large, and cheaply. In those days the
Hare Krishna
movement was pretty big and visible in Australia, and as part of their whole outreach and take on life they had a restaurant (Govinda's, I think it was called) in Northbridge, right next to Perth CBD, devoted to good wholesome vegetarian food super cheap, even cheaper to the unemployed. No choices of course, just whatever few things they'd cooked in bulk at the time, only open at lunchtime, and huge servings for $2.00. Perfect. But I almost never crave their food. Except sometimes the semolina halva.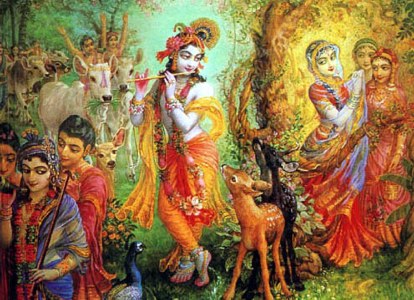 Right over the road however, was a little slice of bohemian heaven, unknown to (or unbeloved by) all but a colourful, eclectic, attractive and diverse bunch of clientele; the Lebanese cafe and pastry shop, Silvana's. I was a regular from the moment I first went in (originally introduced to it and Govinda's by a girlfriend, I think), and remained loyal until I left the area a year or two later. Let's go there now, it's 1988.
We're walking down William Street, an inner-city artery of four one-way lanes with an extra lane of parking either side, on the last block North before it turns into a horseshoe-shaped bridge (interestingly known as the Horseshoe Bridge) over the rail tracks into the city proper. There's a newsagent on our right, a couple of small shops, and now we can see it; two tiny tables jammed into an oblique alcove with a couple of plastic chairs apiece, next to which is the door. Above these two little tables, in the alcove, is The Window. The Window would be displaying a couple of massive round trays of Lebanese sweets, in that stacked-up way they have of doing things. Just to get you thinking, you know. Anyway, time to go in.
It's always on the dark side in here, a shotgun-layout, with quite small (orange vinyl? Can that be right?) banquettes on the right up against the wall, hung with colourful but cheap tapestry scenes of deer and so on. To our left, The Window reveals that it continues inside. A head-high glass partition atop the shop-length counter continues on from the doorway all the way down to the coffee machine, behind which is arrayed tray upon tray (often literally upon) of all manner of house-made Lebanese sweet things. Belly dance music is playing from the cheap tape recorder behind the counter. You can smell Lebanese coffee, rose water, honey, and dark tobacco cigarette smoke. As this is your first time, you almost lose yourself, agog, eyes left as you head deeper into the shop, noticing now the hookahs up high behind the counter, odd brands of cigarettes for sale, another area further down back - can't see exactly, eyes still adjusting from the bright WA sunshine, a bain marie/pie warmer beyond the coffee machine with a dozen different Lebanese hot items....and oh!
A bit like this, but more, and behind glass. And the guy would be a foot shorter.
Startled, you turn back suddenly, having passed the coffee machine without noticing you are being carefully but welcomingly watched by one or more extremely short people. They were all really short. Family business you see. What would you like?
What indeed? Eighteen year old me is self-conscious enough to know that I wish to seem hip and down with the ethnic vibe so I'm not going to be ordering a cappuccino. I'm going to have a Lebanese coffee thanks, for two (I was with a lady type person, I remember now) and....a Baklava looks good (oh God, did I say it right?). This was all new to me, you see. The lady had a Lady's Finger, I think. Like a Baklava but narrowly cylindrical, hence the name.
Oh. My. Goodness. We were served (at the counter) a little oblong silver tray with two tiny porcelain Turkish coffee cups, and ibrik (an enamelled metal jug with a long handle sticking out the side) of steaming, aromatic Lebanese coffee and two glasses of rose water. They always give you rose water with the coffee, and refills as many as you like. Plus the pastries. And got ourselves a banquette. Poured. Sipped. Nibbled. Oh, I
get
this!
How to describe Baklava to someone who's never had one? They're a simple confection really, a little bit of phyllo pastry on the bottom, a dense layer of crushed nuts, typically pistachio with walnut, with layers of phyllo on top, put in the oven until the top is nicely puffed and then cut into diamond shapes. But. Then this whole dousing thing happens, with a rose-honey syrup that oozes through the layers, making them denser and sweetly sticky whilst preserving the crisp crackliness of the top layers of phyllo and gentle crumbliness of the crushed compressed nuts beneath. You don't want a large one, trust me.
I figured that if I ate at Govinda's, saving the cash, then I could justify spending up a bit on great coffee (I became instantly hooked on their coffee) and pastries. But sometimes, it was raining, and there were only awnings on Silvana's side of the street. Their hot food was marvellous too and compared with everywhere else but Govinda's also fantastically cheap. Because they just
know
you'll be having coffee and pastry after - as if you wouldn't.
So when I get the baklava craving, it takes me straight back to Silvana's, and being wonderfully spoilt for choice; a feeling of great wealth and cosmopolitanism even on a stupidly low budget. Maybe the food 'moments' I have are as much to do with what the foods represent to me from the past - their deeper associations - as the food itself.
Silvana's became for me the place where I got really comfortable alone in the company of strangers as an adult. I had always had a bit of an, um, different way of dressing and carrying myself, and totally resisted buying in to fashion or social norms just to fit in. At Silvana's I discovered there was a place, and a whole tribe of people out there, who didn't actually care about how you wanted to present yourself, providing you weren;t being a total wanker in people's faces with it of course. And it was there that my love affair with coffee really began, the honeymoon was over, and this was a deep and abiding relationship that would carry through until just this year. Plus, of course, Mama's pastries.
It became my little haven of self-reflection too. When I later got a job at Greenpeace, which started at 3PM in the city, I'd walk in and make a coffee-and-cigarette stop at Silvana's preferably at an outside table, charge up on caffeine, and mentally prepare for the madness that was my job (another post, surely). A ritual, if you like.
I'm not 100% sure what became of Silvana's but it didn't last long into the '90s. Soon around Perth you could buy little assorted packs of Silvana's pastries, and I'm guessing that it was the same business. I admit I did used to wonder how they made enough money to stay open, and often suspected other sources of income;
if you know what I mean. Perhaps the wholesaling just became the better earner, I don't know. But after I'd moved down to Fremantle I'd drop in whenever I had to go to Perth, until one day....it was just not there.
I was really sad about it too.
Gosh darn it, now I really want one of their spicy savoury spinach omelettes. Mmm. Then maybe a coffee and a Baklava, or a Bird's Nest, or a Date Mamool........
Thanks, Silvanas, from me and for being an important little chink in the white anglo cultural cringe still wafting about Perth back then. You played an underestimated part in turning things around in a better direction.