That's a positive way to look at it, I guess; a new beginning. Just as I was sitting here, contemplating whether to try and organise my thoughts by employing my internal honesty-in-public pressure and blogging about the issue, a friend's Facebook status popped up - all timely like. The gist was about how she was feeling a new opening, or returning, of self confidence, self-acceptance, embracing her uniqueness, and how this banishes one's self-doubt and fears. etc. No small thing. I replied with yays and yeses, as she is in fact quite awesome, but immediately felt a hypocrite. For here I am suffering, and I can't decide whether it's dire, noble, or if anything I think about it is even relevant. Whether it might just simply BE.
Lately, I've been on a downward run, for sure. More pain, mainly from my back, and also my GI tract is getting worse. Slower, painful, etc. Speech mostly gone now. Hands nearly all clawed-in, all symptoms pretty much worse. In consult with the Doc, we've experimented with various painkilling techniques, as chronic pain truly does suck, and naturally there's a trade-off. Most analgesia also deleteriously affects my already-dodgy digestive system, and increases my nausea, so we've had to add meds for that. Got to a place where there is little or no pain though, finally, which is.....nice, in its way. But the price is, I am now, really, a proper cripple, and beset with all other manner of unpleasant symptoms, like restlessness, cold/hotness (yes, at the same time), insomnia/tiredness (again, simultaneous) and this weird, all-body general discomfort. There just are not words.
So, pain, maybe? It's a possibility, but then I remember how that is, and that my symptoms are not all drug-related anyway, there'd still be other shit to deal with. Oh yes, that's right.....
I'm dying, aren't I?
You forget, see.
Or rather, the knowledge just engages you that much more with how much of life you can participate in, so as things deteriorate, you just take your joy more in what's left. Pardon my slip into the second person there - it's a defense mechanism, you see. I mean to say
I
have been finding my joy in what is left, but now - the list is so small I don't have to write it down to take it to the shop of life. A 'milk, bread, eggs', sort of thing.
Today I faced the choice starkly - go into being in pain, suffering that way, and being able to participate more with things like physical activity - being able to drive a long way, go down the hill, see some sights, do some shopping outside my home town, visit friends or family - possible, but then, I've seen me after 3 days of full-on pain. Ask around, chances are you know someone who never gets relief from pain, it's shit. Plus, over time it makes my other symptoms worse as I tense and stress. Or, accept that my new, low-energy self, with chronic discomfort and annoyance, unable to move far from a comfortable chair or bed, unable to drive far, even as a passenger really, and that I'll more likely than not never see a place beyond the few miles around unless some medical necessity and transport dictates it. Fucking grim thought, I can tell you, because it's not like I'm on the edge of a rainforest rivermouth and sandy beach in an eco-lodge in Costa Rica here, you know. My house is fine, the garden is, well, 'getting there', but now there's not much I can do except look at what needs doing there anyway.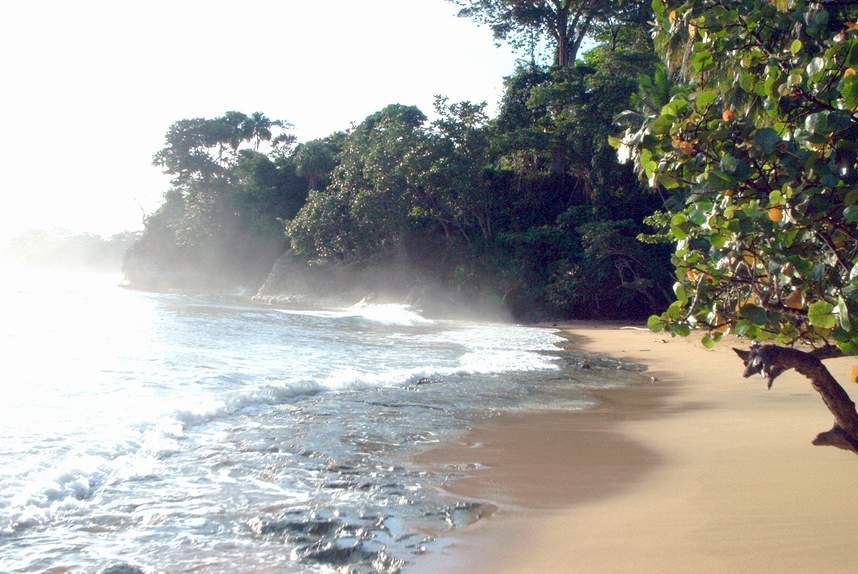 Look at Mr Sad Sack complain! What rights do I have to be so down about it all anyway, given all the inevitability of suffering in the world? I guess because we must need to suffer. Maybe that's why we're so bad at just dying. Because surely, not long ago, my situation would have seen me off well before now. As I've mentioned before, we seem so loathe to just let nature takes its course - because we can change it! We are a part of this nature, and can act on it, so why not? Somewhere, there must be the balance. I don't know where it is, but I have made a few decisions lately. And this is not news to my wife, nor will it shock those close to me, so it's not a publicity stunt (pfft) or avoidance of personal communication.
One thing I've decided is that I won't be doing
TPN
. That stand for Total Parenteral Nutrition, or intravenous feeding in layperson's terms. It's how we keep people alive when they have no gut function these days, and yes, one can live on it successfully for years, if nothing goes wrong, or if nothing else is wrong. But to me, it's too far a step into the unnatural, and I won't be doing it. This means, bluntly, that once my gut does finally stop working, I shall remove my tube and allow myself to starve to death. Takes a couple of weeks, I'm told, unless you refuse hydration also, and then it's fast, like 48 hours, but nastier. Symptoms are manageable on the journey, and I could possibly stay at home, which would be nice.
Another thing is that I might stop watching
Global Village
and nature docos for a bit, as I am wanting to cry too much seeing places I will now never see at all. A bit pathetic, but I love this planet so very much, and once planned to travel frequently and far. Ah well.
A third, undecided, but nascent thought is that I might have a little going-away party. I have a few friends left here and there, and if my condition progresses at the rate I suspect it will, then I might enjoy a chance to say 'thank you' in person to those who have filled and loved in my life who are still local enough to make it. That way they won't feel like they have to go to the funeral either (and I have that sorted now too btw) if they don't want to, I guess :-) Humour, people, humour! Perhaps a luncheon at the Zoo, or Mundaring Weir, or somewhere lovely. I could manage that with a little help, I'm sure, and I'm confident of waiting for the better weather too. Just a thought. maybe next birthday, yes, perhaps. We could live FB it and my overseas friends can be there too, as it were.
Making these decisions and planning a little helps some with the suffering. It does take you out of the present temporarily, which can be a relief at times, but more importantly it's empowering to decide things, makes you feel still a participant of sorts, rather than just being totally strapped in on the ride. But the real journey for me, I suspect, is how I am transformed - or not - through the suffering. Quite clearly, decisions like the removal of my tube or more extremely direct measures against life are always there, but I've made my choices. As above. The drugs change things, but do not remove the existential stuff, nor all the physical discomforts. I must just spend more of my day living it, suffering and all. I seem to get a good 4 hours every two days on the drug cycle where I can write a bit, so if I'm super diligent, I might even get my half of the book finished - but it's no longer the thing-to-live-for type of goal it once was. That's OK. It'll work out as it needs to. And, of course, 'miracles' happen. To quote, again, a twit I follow - 'The road to Lourdes is littered with crutches, yet not a single wooden leg'. There are limits in the physical world, it seems.
So, yes, a new beginning beckons. As the old saw goes, the 'beginning of the end'. As I said to the doc the other day, after all the changes, deteriorations, losses, adjustments......it's this new reality of spending so much time
just sitting
that makes me feel like I'm really dying now, emotionally. The physical facts have always spoken for themselves. I think it's time to embrace the me that is now within sight of that final slalom gate on the big downhill run. But just to be clear, I still have a lingering fondness for the idea of a massive exit courtesy of a rogue bit of space junk just as I'm watching some lovely thing in the garden. Well, they talk about the laws of attraction and all that, so.....that'd be superb.
After all, there's half a million bits up there now, travelling at 25,000miles an hours, and it's all gonna come down eventually.....